Skechers Go Walk Shoes…
When we were planning our trip to an amusement park a couple of months ago I was on a mission to find the cutest pair of shoes that I could that were still comfortable. I had a feeling I was going to have to give up one or the other…cuteness or comfort, but I was determined to at least TRY to find something that had a little of both.
I made a quick stop to a local department store and they introduced me to the Skechers Go Walk. I wasn't sure how I would like them at first, but the minute I slipped my foot into the shoe I knew I had to have them! They fit like a glove and are so comfortable I almost feel like I don't have shoes on at all. Not only are they comfortable to walk in, but they are super lightweight, so running is easy as well.
When we went on vacation last month I found a Skechers outlet store and was able to pick up a fun pink pair! (They look sort of purple, although the color on the box says pink).  I think the next pair I purchase may be turquoise, if I can find them.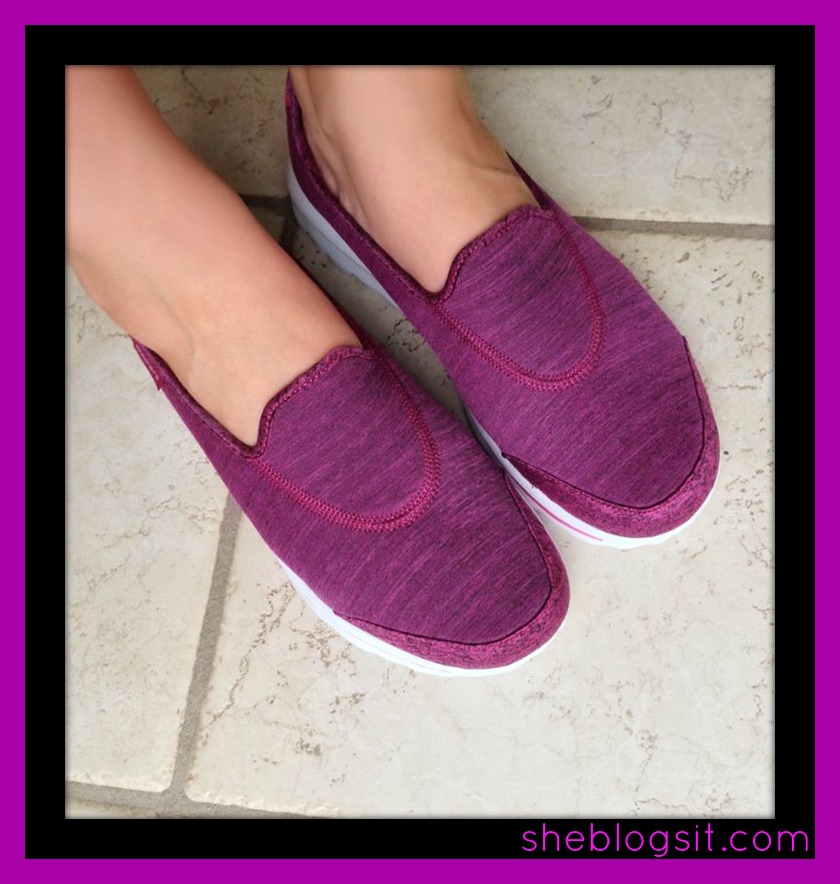 What do you think?
Would you wear the Skechers Go Walk shoes?
Another fun shoe made by Skechers that is so very comfortable is the Skechers On-the-Go. I bought a pair of these before leaving for vacation knowing that I was going to be doing a lot of walking, but wanting to keep a cute/stylish pair of shoes on my feet. These shoes are almost as comfortable as the Go Walks, however I prefer the slip on Go Walks as I feel they have a more snug and comfortable fit.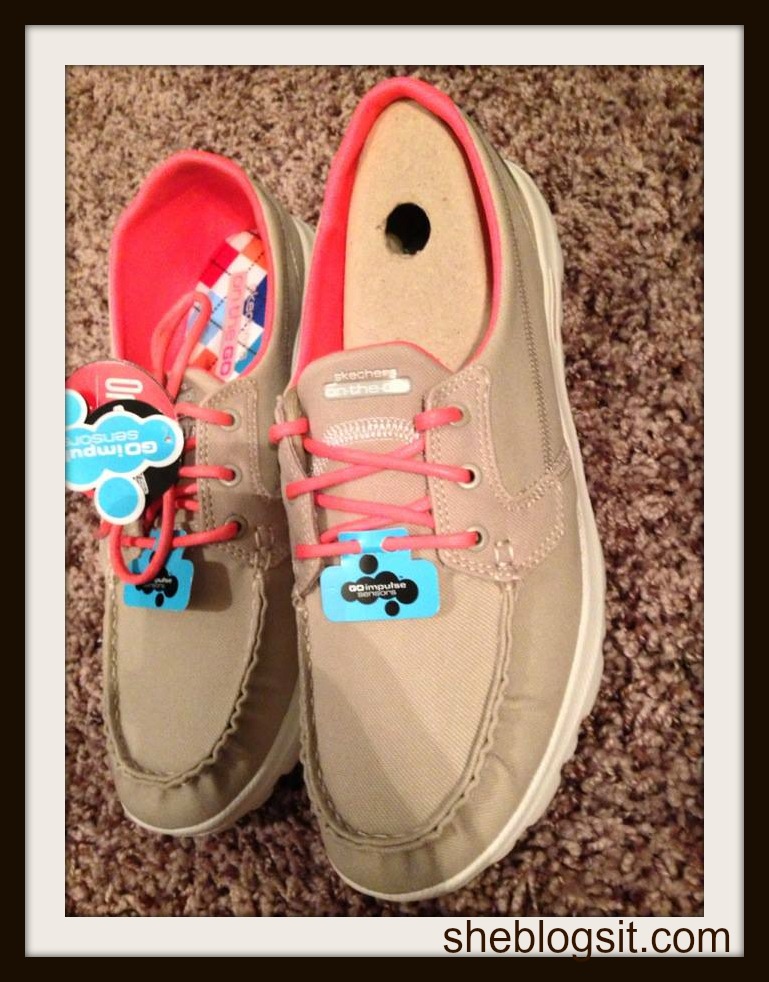 What are your favorite pair of shoes and why?
Would you wear either of the shoes we mentioned above, Skechers Go Walks or Skechers on the Go?
Why or why not?
*This is not a sponsored post and we were not paid for this post. We simply love these shoes and wanted to share them with our readers.