**Disclaimer: Oriental Trading sent me these products for review. All opinions expressed here are my own.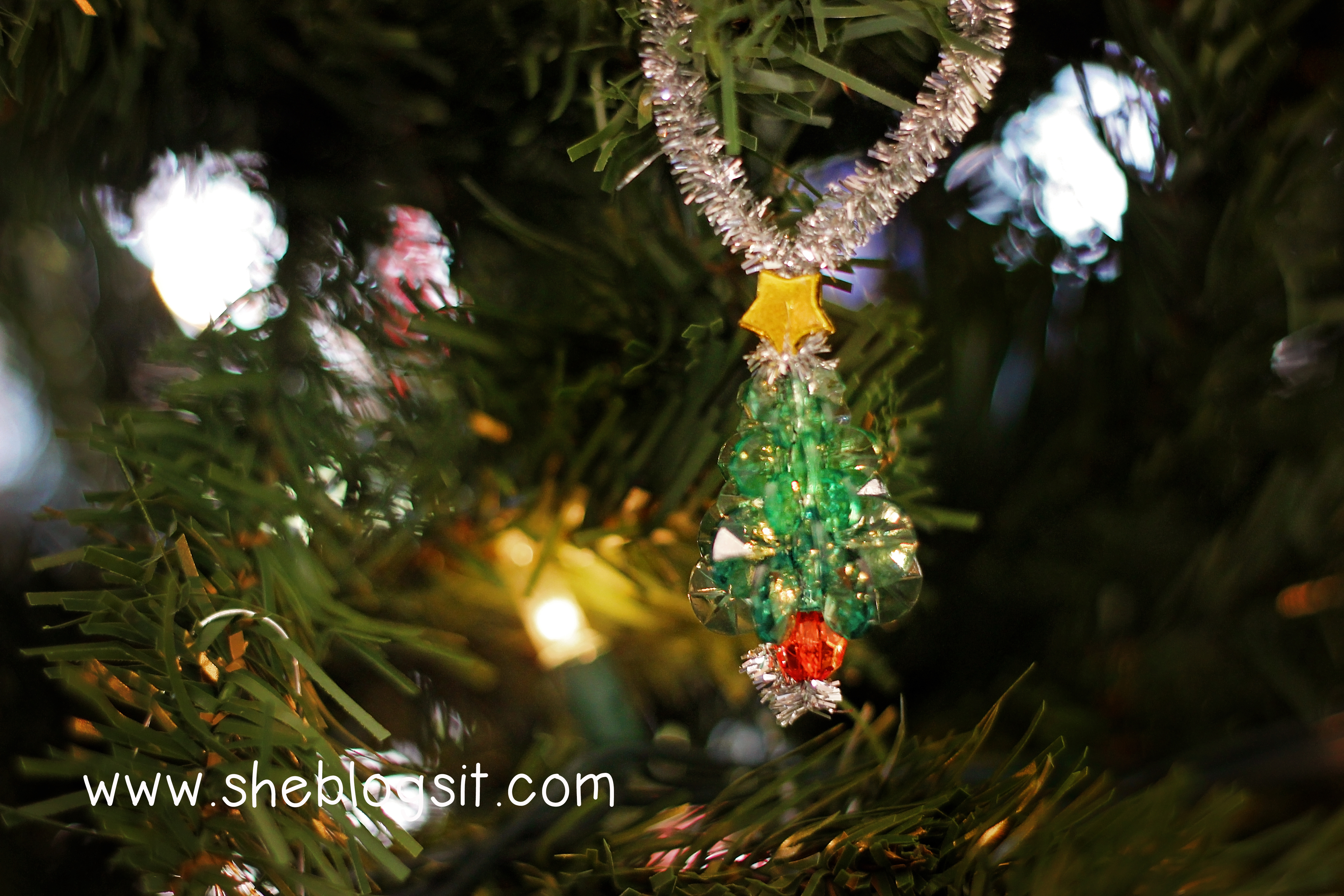 It's that time of year again! I love Christmas. I truly do. If my husband would let me, I'd start getting the Christmas decorations out on November 1st! (Yes, I'm one of those annoying people!)
I always like to set aside at least one day where half of our school day is dedicated to Christmas crafts. The kids love it, and they especially love it when we invite a fellow homeschooled friend to join us in the fun!
To prepare for my craft day, I ordered a bunch of supplies from the Christmas Headquarters at Oriental Trading. If you're like me and you don't have time to Pinterest all of your Christmas crafts, but you want to do some cute things with your kids, this is the place to go! There is a section dedicated to Christmas Crafts, and that is where I started. I found everything I needed there!
We decided on the Fleece Winter Tied Pillow Craft Kit, Beaded Tree Ornament Craft Kit, Tissue Paper Christmas Tree Craft Kit, and the Happy Holidays Sun Catchers, with the Glitter Suncatcher Paint Set.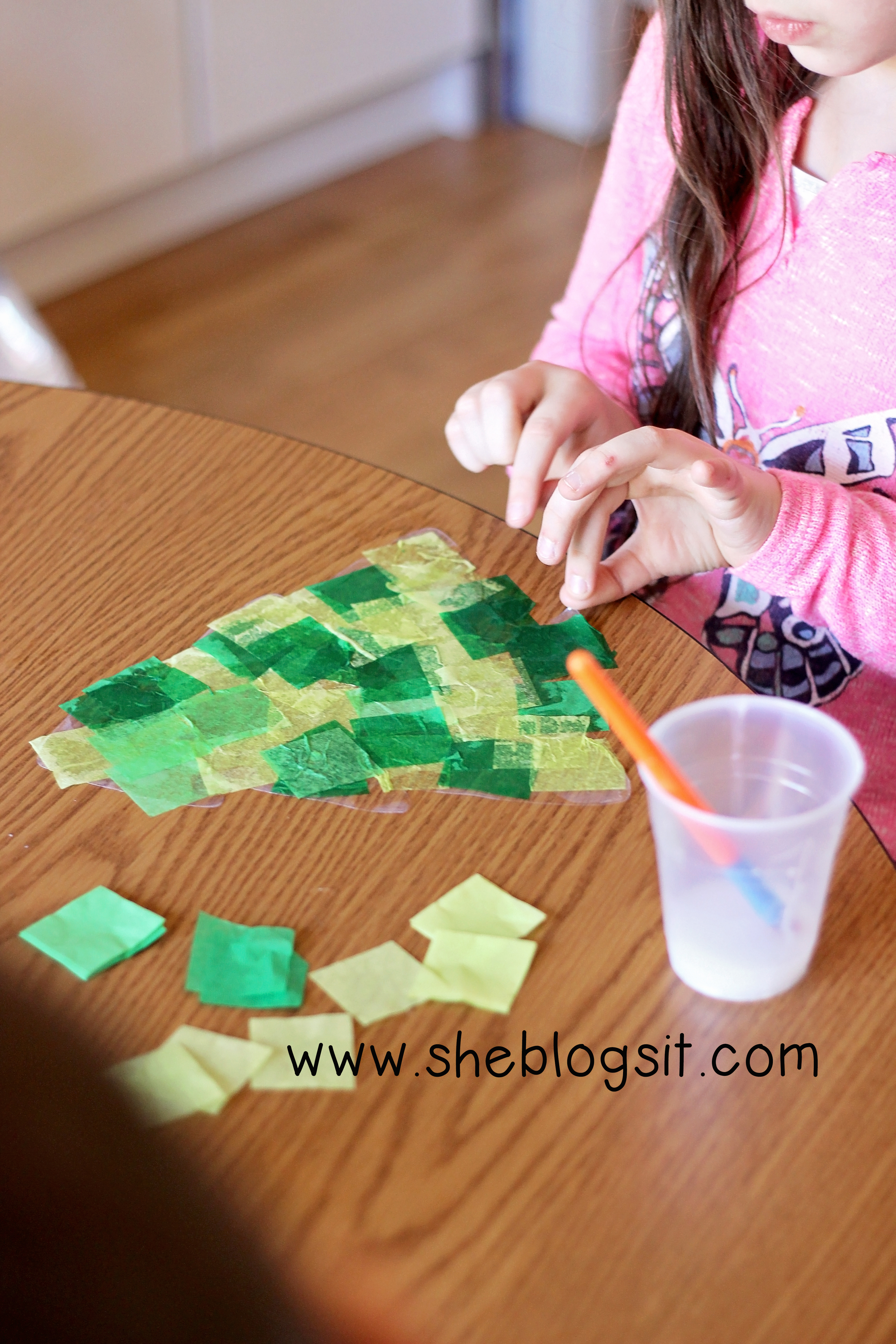 We started with the Tissue Paper Christmas Tree because it takes awhile for the glue to dry on the tissue paper, which has to be dry before you can add all the sparkly details.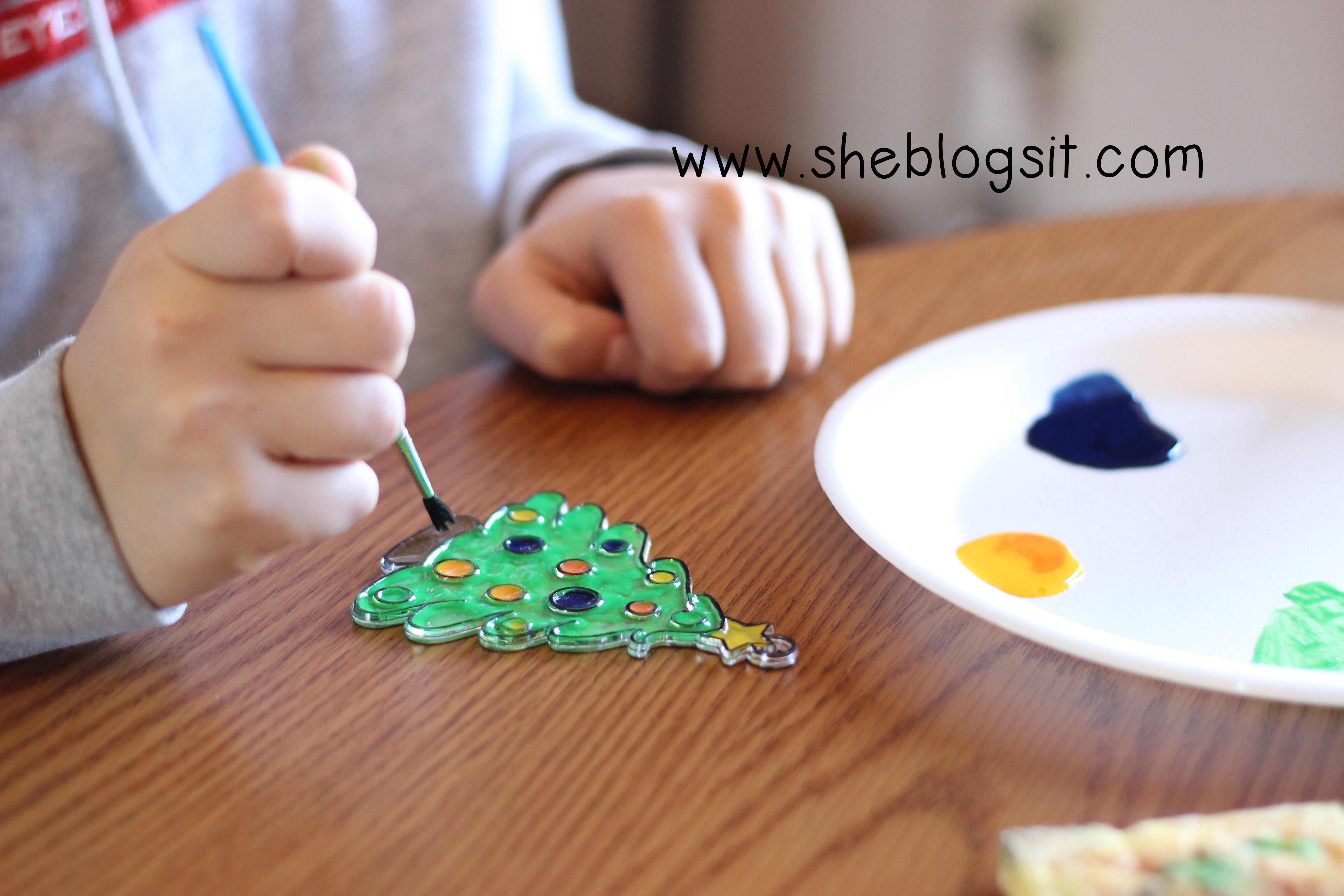 Then we painted our suncatchers. All of the shapes were really cute. The kids had a really hard time picking which one they wanted to start with! I thought we got a lot of suncatchers for the price, and I was very pleased with their quality.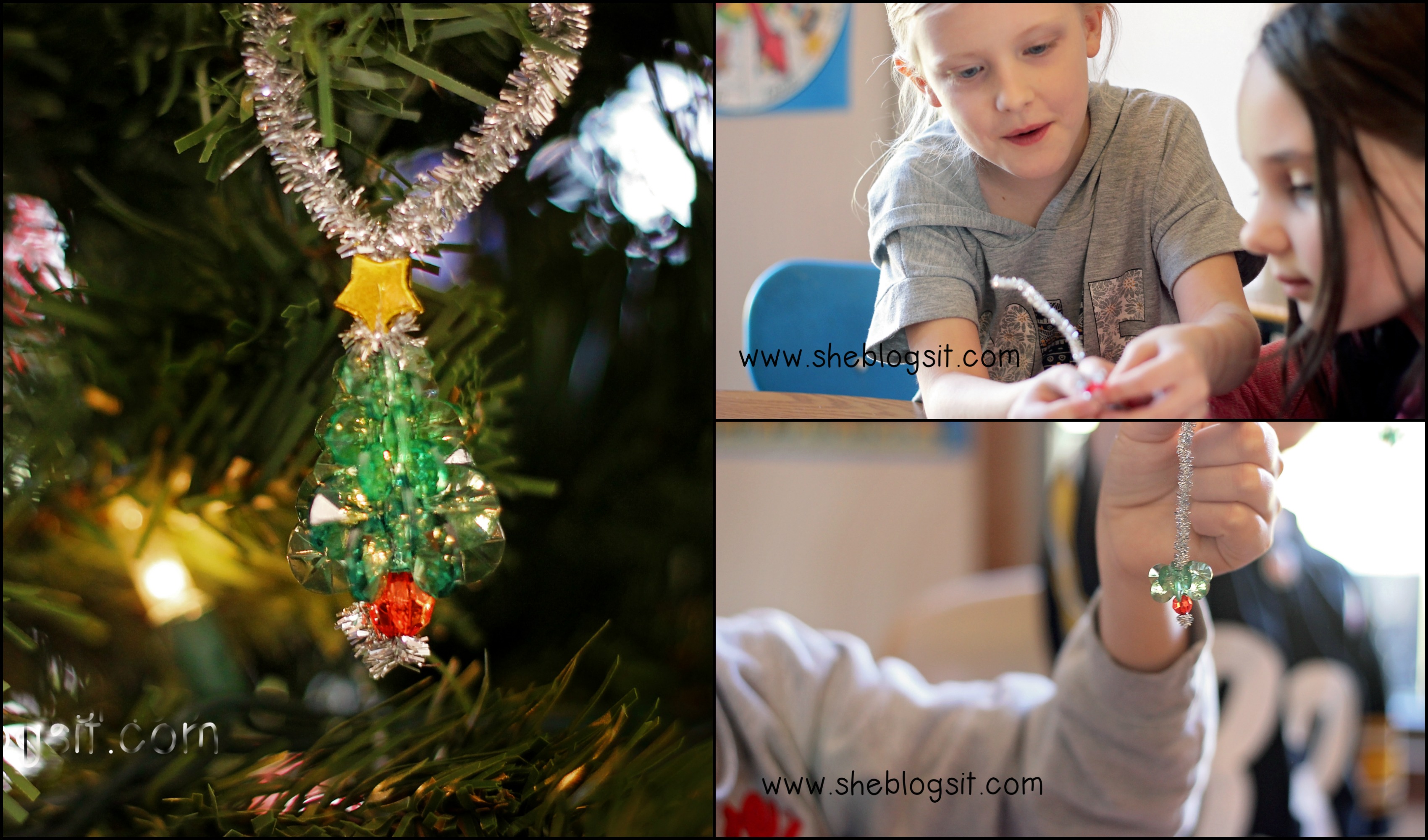 While our suncatchers were drying, we worked on my favorite craft of the day – the beaded tree ornament. It's my favorite because it looks like it would be hard to make, but it couldn't be simpler. I made one before our craft day began so that I would know how to do it and could help the kids more easily. Two minutes after starting, I couldn't believe I was looking at this pretty ornament! When the kids saw what we were making, they all seemed concerned that it would be way too hard – but they were also amazed at how quickly they were able to make such a beautiful little Christmas tree ornament! They all rushed to the family room to put them on our tree!

We wrapped up our craft day with the winter pillows, and I'd say this was probably the kids' choice for favorite craft of the day. My seven year old did struggle a bit with the tying, but I just guided him through it. My older kids had no trouble at all after I showed them what to do. When we were finished stuffing the pillows, they went on and on about how excited they were to sleep with the pillows in their beds tonight! They are very soft and would make a nice little seasonal accent pillow on a sofa, chair, or bed.
I hope you have found this helpful and can find crafts to make your Christmas Craft Day fun filled and stress free! Merry Christmas!!